Prospective Student Event: Arts, Humanities & You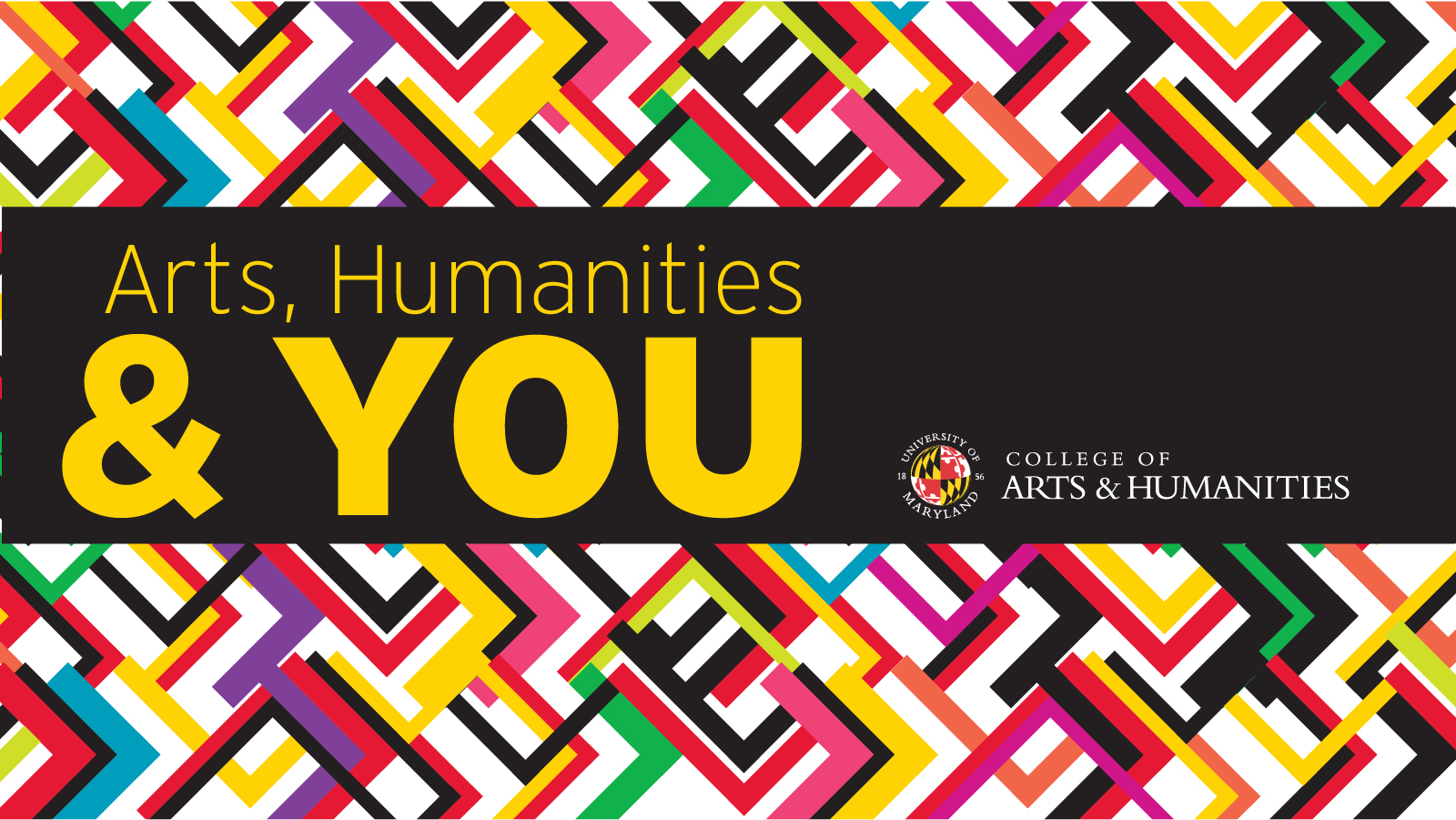 Prospective Student Event: Arts, Humanities & You
American Studies | Art | Art History and Archaeology | Classics | College of Arts and Humanities | Communication | English | History | Joseph and Rebecca Meyerhoff Program and Center for Jewish Studies | Linguistics | Philosophy | School of Languages, Literatures, and Cultures | School of Music | School of Theatre, Dance, and Performance Studies | The Harriet Tubman Department of Women, Gender, and Sexuality Studies
Sunday, October 1, 2023 11:15 am-3:00 pm
The Clarice Smith Performing Arts Center,
Join us for the College of Arts and Humanities (ARHU) prospective student event "Arts, Humanities & You" on Sunday, October 1 at The Clarice Smith Performing Arts Center. Check in and Departmental Info Express will begin at 11:15 a.m., and presentations, tours and other opportunities will be held from 12-3 p.m., with the option to attend a performance at The Clarice at 3 p.m. Come learn about academic programs in the arts and humanities, hear from current students and ask questions about how ARHU can be a part of your University of Maryland experience!
The full schedule for Arts, Humanities & You will be shared with registrants in late September. All visitors can receive complimentary tickets to see the School of Theatre, Dance, and Performance Studies' production of "The Prom" at 3 p.m. or can choose to attend the School of Music's free and unticketed faculty recital "Two Worlds: Andrist-Stern-Honigberg Trio" also at 3 p.m.
Please register by Thursday, September 28 so we know to expect you. Tickets to "The Prom" may be limited. Please contact ARHU Assistant Director for Recruitment Jess Krenek at jkrenek@umd.edu with any questions about "Arts, Humanities & You." We hope to see you there!