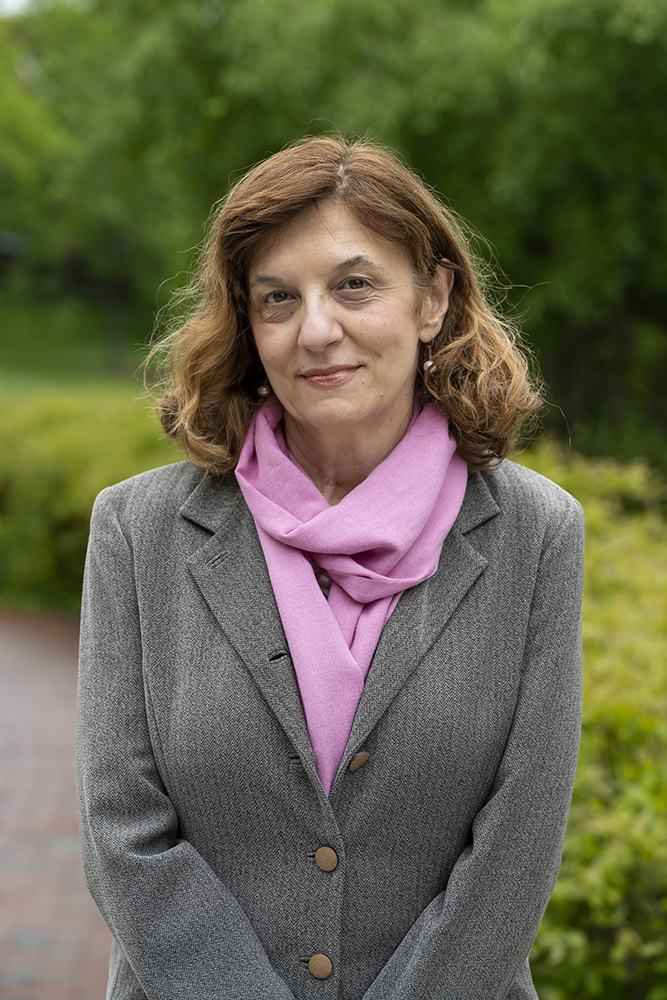 Senior Lecturer, Renaissance and Baroque Art, Theory; Director of Undergraduate Studies, Art History and Archaeology
Honors Humanities Faculty Fellow, College of Arts and Humanities

(301) 405-1479
agshine@umd.edu
4220 Parren J. Mitchell Art-Sociology Building
Get Directions
Education
Ph.D., , University of Maryland

Research Expertise
Art Theory
Early Modern Studies
Museum Studies
Visual Culture

Aneta Georgievska-Shine, PhD University of Maryland, teaches a variety of courses in early modern art, as well as in theories and methods of research, museum studies, and other special topics of interdisciplinary nature. Her interest in artistic dialogues across different cultures is exemplified by books such as Rubens and the Archaeology of Myth: Visual and Poetic Memory, 2009, and Rubens, Velázquez and the King of Spain, 2014, co-authored with Larry Silver (University of Pennsylvania). Her articles on Northern European, Italian, and Spanish art have appeared in academic journals including the Art Bulletin, Word and Image, Artibus et Historiae, Nederlands Kunsthistorisch Jaarboek, Marburger Jahrbuch für Kunstwissenschaft, Intersections, and the Journal of the Historians of Netherlandish Art. In addition, she has contributed essays to thematic volumes edited by leading scholars, including: The Subject as Aporia in Early Modern Art (2010), Parody and Festivity in Early Modern Art (2012), The Enduring Legacy of Venetian Art (2016), Velázquez Re-Examined: Theory, History, Poetry, and Theater (2017), and Velázquez: El Arte Nuevo (2021).
Beyond her areas of scholarly focus, she has curated a number of exhibitions focusing on modern and contemporary art. In that context, she has written catalogue essays and co-authored books such as Emilie Brzezinski: The Lure of the Forest (2014) and Jiří Kolář: Forms of Visual Poetry (2019). 
Her latest book, Vermeer and the Art of Love (2022), explores this theme both as it informs the artist's work on a personal level and as an expression of his ways of seeing and painting in general.